Pioneering Virtual Orientation
Colorado State University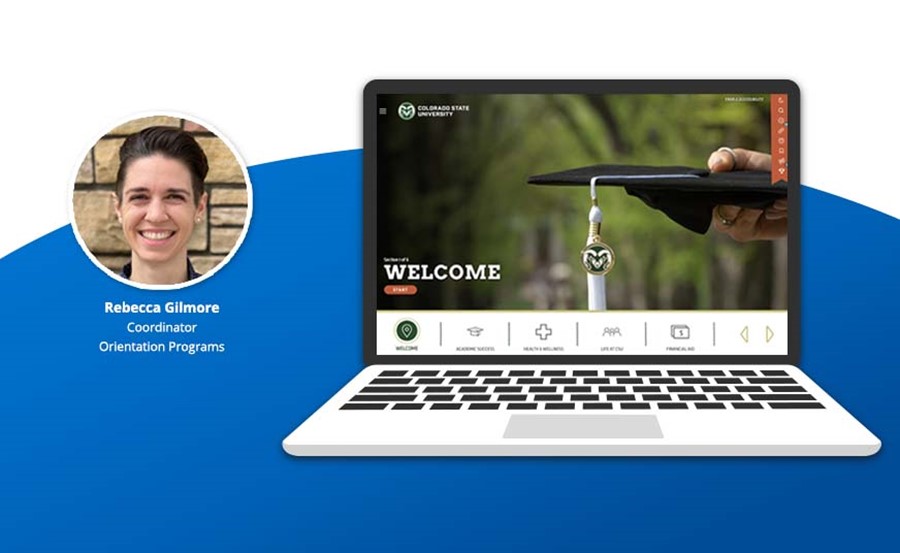 Virtual orientation, built on the Advantage Orientation® platform, is foundational to student engagement strategies at Colorado State University. CSU is among the first 5% of Higher Ed institutions to adopt this onboarding solution, making the big switch from using their LMS to deliver orientation information as just another college course way back in 2015.
Over the years, CSU has continuously evolved onboarding and student engagement strategies while expanding and enhancing its online orientation performance. This pioneering approach has enabled CSU orientation professionals to
Easily adapt to changing student and family needs
Appeal to more diverse audiences
Serve unique content to multiple student and family groups
Present a powerful institutional brand from the beginning of the student admission experience
We are able to reach more students and more effectively serve students in the ways they want to be served.
Request Access to the Recording to
Learn from Rebecca Gilmore, Coordinator, Orientation Programs at CSU

Tour CSU's Orientation Platform

Explore unique interactive and video content by College for multiple student and family groups

Assess the effectiveness of an online orientation system
Understand how purposeful creative and technological capabilities seamlessly adapt to shifting student engagement strategies
Discover a versatile virtual orientation solution, adaptable to any audience and onboarding scenario