Future-Proof the Onboarding Experience
John Jay College of Criminal Justice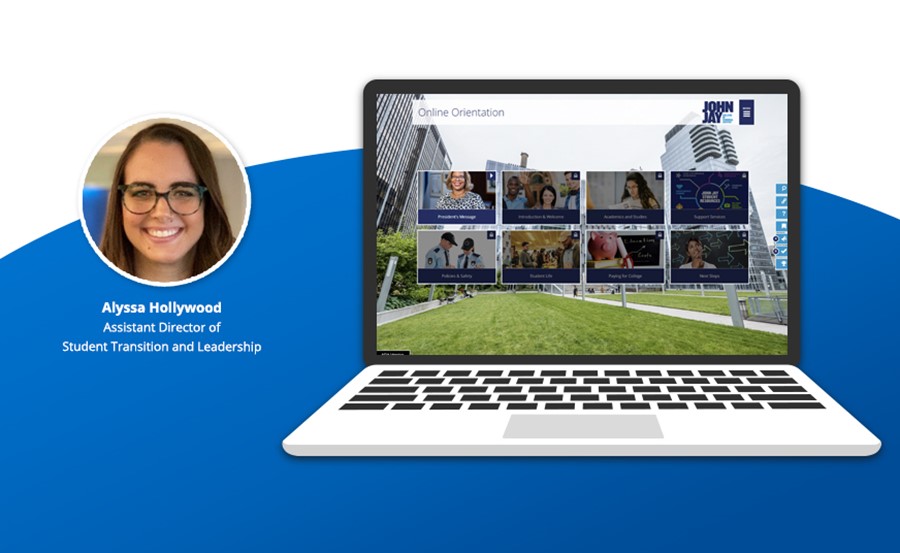 Advantage Orientation is innovative technology and a new kind of virtual orientation that is fast, affordable, expandable, and filled with video-rich content.
Like many Higher Education institutions, John Jay College of Criminal Justice (CUNY) leaped into the realm of virtual onboarding quickly. Instead of leaning back on an existing learning management system, with its limited delivery and reporting capabilities, the staff at John Jay leaped forward to quickly implement a "budget friendly" online orientation platform they've been expanding and innovating ever since.
John Jay is prepared for the future and achieving results!
Welcoming new and prospective students, and their families.
More new students are completing orientation through enrollment.
Student transition staff are responding to the needs of campus partners with ease.
The proof of online orientation success is in real-time data easily retrieved from the platform.
REQUEST ACCESS TO THE RECORDING TO
Meet Alyssa Hollywood, Assistant Director of Student Transition and Leadership at John Jay.
Discuss institutional goals, development, implementation, and outcomes
Tour John Jay's online orientation just like a student
Find answers from chat questions
Discover a virtual orientation solution easily adaptable to your school