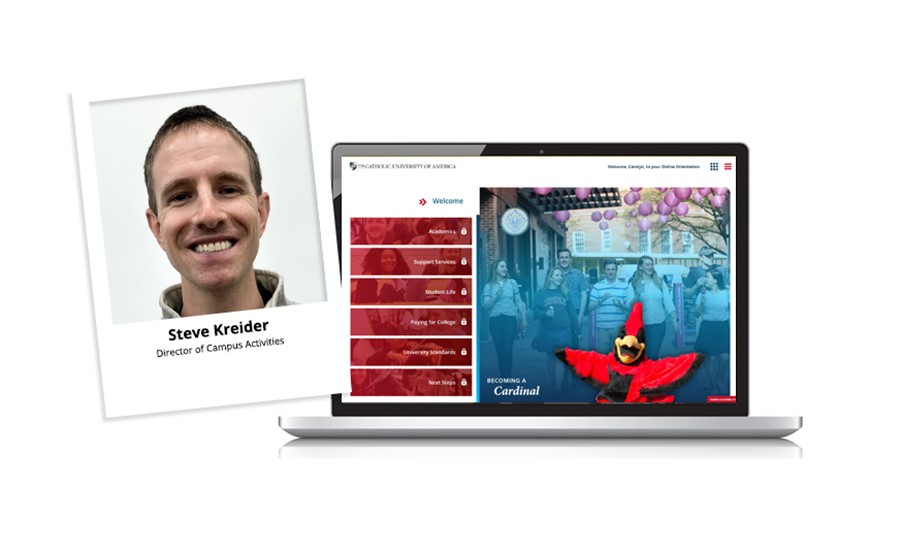 PREVIEW & REQUEST ACCESS TO THE RECORDING
Summertime on the campus of The Catholic University of America is very quiet, the nest is empty. New students flock to an early arrival orientation right before the beginning of the semester. In the middle of 2020, CUA prepared an online orientation using their LMS. Enrollment fell by just over 25%. It was time for a better way to make a better connection with new students earlier.
Today, new Cardinals fly through a video-rich and interactive online orientation experience as soon as they are admitted, from wherever they are. As students get their questions answered, their confidence and excitement soars. They're Becoming a Cardinal. Enrollment is soaring, too.
Request access to this webinar recording to learn from Steve Kreider, Director of Campus Activities. Steve will discuss the situation and decisions behind the development of CUA's online student orientation and how it better prepares students for early arrival orientation. Tour the platform, explore participation data, and get your questions answered.