April 10, 2021
What a Feeling! Building Confidence with Online Orientation
April 10 | Educational Session Block 4 | 3:15 PM EDT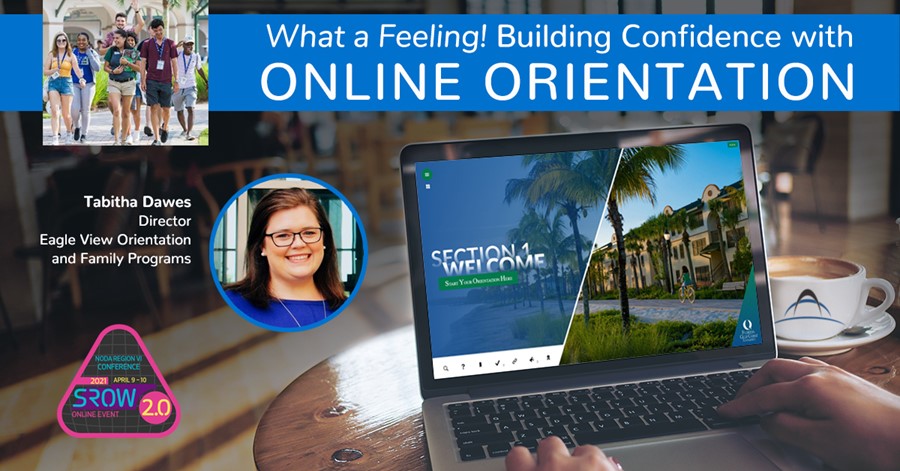 NODA Region 6 Conference Session
Saturday April 10, 2021
Educational Session Block 4
3:15 PM - 4:00 PM (45 minutes)
Recognizing the fatigue students experienced after attending a two-day orientation event, it was time to focus on the total onboarding experience. If "students leave orientation with 10% of what you said and 100% of how you made them feel," how could students come to campus more prepared with better questions?
Today, FGCU's online orientation presents students with a balance of facts and feeling by leveraging tech capabilities with creative, visual content to attract, engage, and inform. This session discusses decisions made to build and launch an online orientation, followed by a demonstration, and answers to your questions.
If you're attending this conference, please add this session to your agenda.
You may also request access to the recording.