Engagement Platform for New Families
November 3-4 | Jacksonville, Florida
As more parents are searching for quality, private education for their students, you want to capture their attention, answer their questions, and demonstrate what makes your school the best choice. Can your website do all that?
Meet the team from Advantage Design Group® during FCIS Annual Convention. Now you can engage with new families with a virtual experience at any time, on any device, before they visit your school. 
Proven Higher Ed Technology for K-12 Independent Schools
Advantage Design Group's software solutions and content creation services are trusted by over 320 collegiate institutions. Today, this innovative technology is available to K-12 independent schools.
K-12 Success Story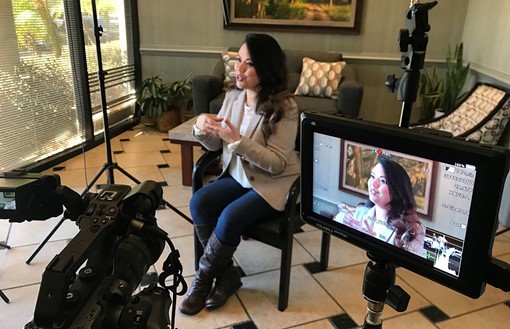 Jeanie Collins, Marketing Director, Christ's Church Academy, Jacksonville, Florida
From this time last year, our enrollment is up by over 30 percent. Using this tool just goes to show how quickly a new product like this can be utilized and really be a focused tool for whatever organization you have. The results speak for themselves.
Meet Us at FCIS Annual Convention
Finding and applying the right technology can be a barrier to growth. When you think about how you engage with new families, providing them with a personalized, virtual onboarding experience supports growth opportunities.
Improve Marketing Effectiveness
Engage with New Families Moving to Your Area
Expand Admissions Capacity
Meet Prospective New Families Where They Are
Provide Video-Rich & Interactive Content
Learn more and plan to meet us at FCIS in Jacksonville!
Learn More