Amplify Student Voices. Demonstrate Value.
Wednesday | July 19 | 1 PM EDT
Explore Virtual Onboarding Solution with Continuing Education Leaders from Harvard University Extension School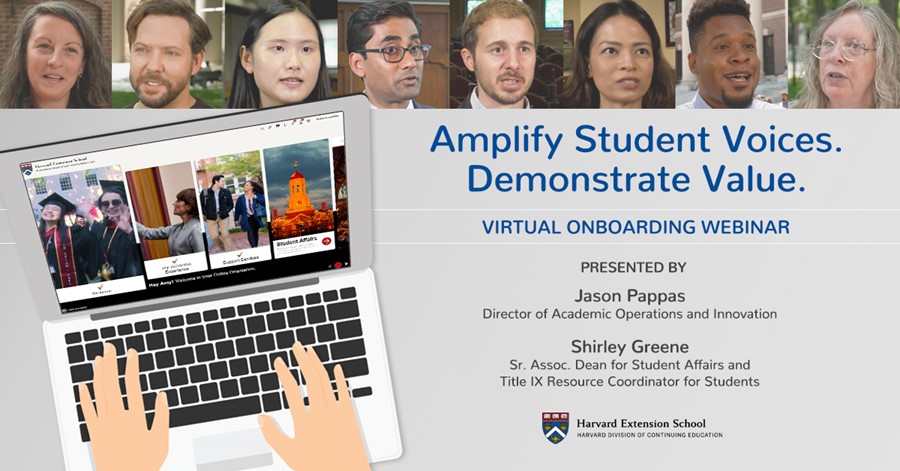 Virtual onboarding solutions are helping students define their path through continuing education. Whether they are returning to higher education or considering professional studies for the first time, many students may struggle with "imposter syndrome." While institutions can tout the value to be gained from an education experience, leaders at Harvard University Division of Continuing Education (DCE) are also leaning on engagement strategies to show students the value they can contribute by being a part of something bigger than themselves.
Attend this Webinar to
Learn from Jason Pappas, Director of Academic Operations and Innovation, and Shirley Greene, Senior Associate Dean for Student Affairs and Title IX Resource Coordinator for Students
Examine the strategies behind the development of a virtual onboarding experience that is providing inspiration, information, and insight through intentional messaging and video-rich content.
Experience a Tour of Harvard University's virtual orientation for continuing education students.
Engage in the discussion and get your chat questions answered.
Discover a virtual onboarding solution adaptable to any admissions model, onboarding scenario, or engagement strategies. This story is a model you can follow!
REGISTER HERE