Welcome New Families Online
Flourishing Schools Institute | June 21-24 | Oakbrook, IL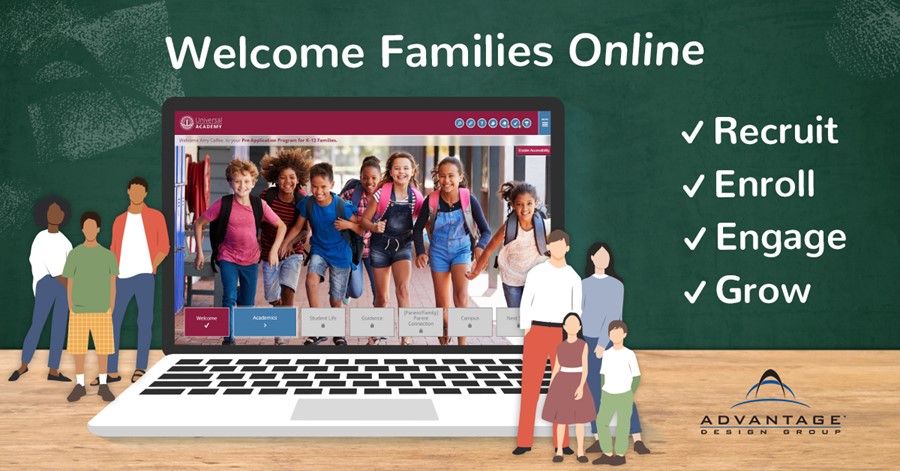 Discover how you can welcome new families to school to support your K-12 enrollment goals. Meet the team from Advantage Design Group® during the Flourishing Schools Institute, hosted by ACSI, the Association for Christian Schools International.
Proven Higher Ed Technology for K-12 Independent Schools
Advantage Design Group® currently serves over 320 colleges and universities with a comprehensive virtual onboarding platform. Often beginning during the admissions process, students and families are guided through a branded, fun, interactive, and video-rich online learning experience, accessible at any time on any device. As a result, enrollment decisions are reinforced, knowledge is retained, confidence grows, and more students are better prepared to transition successfully to college. Administrators save time and resources, expand their capacity, and operate much more efficiently.
Today, K-12 independent schools have access to this same innovative technology at an affordable price.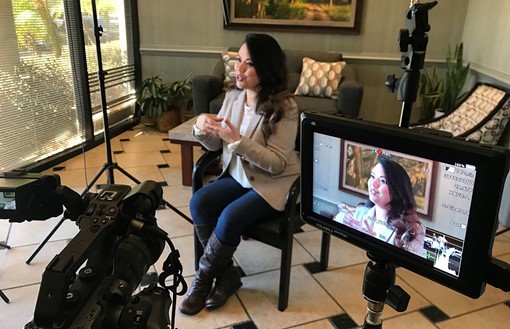 Jeanie Collins, Marketing Director, Christ's Church Academy, Jacksonville, Florida
From this time last year, our enrollment is up by over 30 percent. Using this tool just goes to show how quickly a new product like this can be utilized and really be a focused tool for whatever organization you have. The results speak for themselves.
Meet Us at Flourishing Schools Institute
According to the Flourishing Schools Research, your school has areas of strength and growth opportunities. Finding and applying the right technology can be a barrier to growth. When you think about how you recruit, enroll, and welcome new families to your school, this solution is designed to support growth opportunities.
Communicate your purpose and culture in a creative and meaningful way.
Provide new families moving to your area with a convenient and engaging introduction as they are making enrollment decisions.
Show them what makes your school different and how their student will succeed.
Present an interactive, video-rich introduction to inform, inspire, excite, and connect.
Guide families through a modular, digital experience they can revisit anytime, without getting overwhelmed.
Expand your capacity to engage with more families eager to choose your school.
Learn more from the leaders of Christ's Church Academy then plan to meet us at Flourishing Schools Institute for a demonstration.
Learn More