October 22, 2020
How Online Orientation Puts Students First
Thursday, October 22 | 2 PM EDT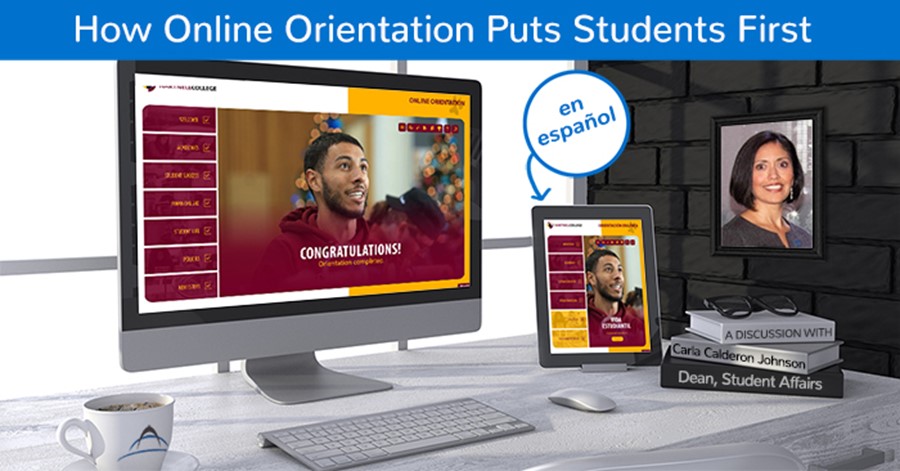 How Online Orientation Puts Students First
Complimentary Webinar
Carla Calderon Johnson, Dean, Student Affairs at Hartnell College, had a vision for her institution's new student experience. She wanted to influence perceptions of community college as an institution of higher learning, not just an extension of high school; she wanted to communicate Hartnell's unique characteristics and capabilities; and she wanted to appeal to a diverse student population.
To write Hartnell's next chapter of putting students first, she and her team translated these goals into the college's new online student orientation. The platform meets both ADA and California state requirements, provides distinct onboarding experiences for unique student groups, presents information in an exciting and engaging way, and empowers staff with a robust tool set to keep content fresh and analyze student participation in real time. Today at Hartnell, implementing a student-centric approach is easier than ever before, even from a distance.
Attend this complimentary webinar. You'll hear from Carla, a 20-year Higher Education professional, student advocate and self-proclaimed "process nerd." She'll discuss the strategies and process that drove development and the differences since launch. You'll preview Hartnell's online orientation in English AND Spanish and get your chat questions answered.
REGISTER HERE