February 05, 2020
National Institute for the Study of
Transfer Students Annual Conference
February 5 - 7, 2020 | Atlanta, GA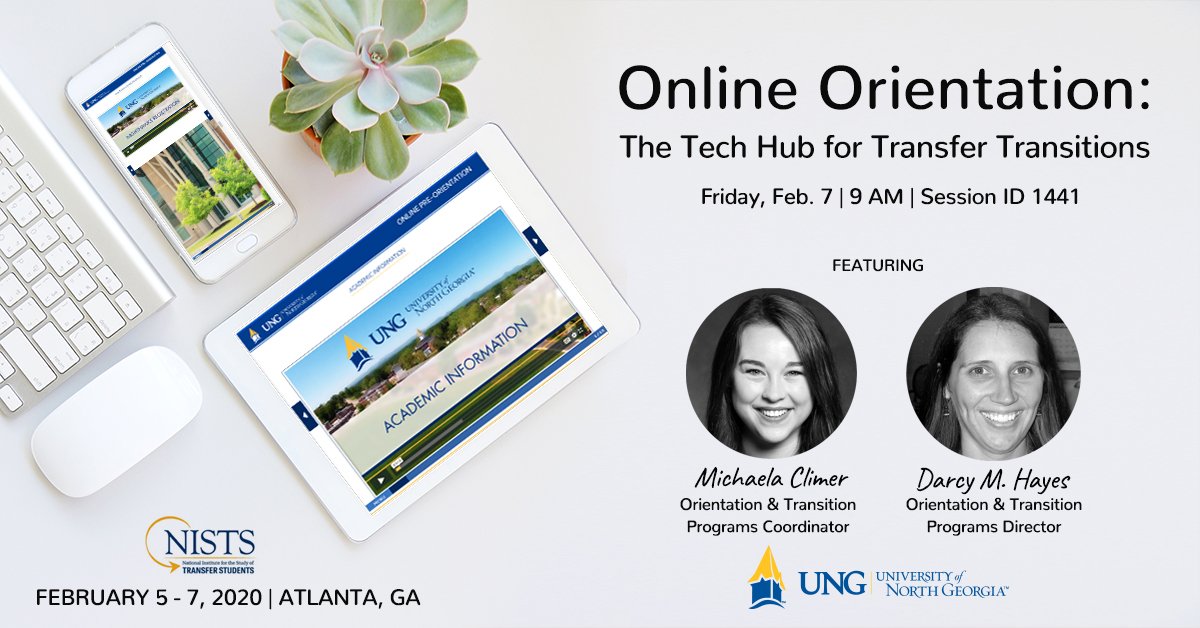 Transfer students have already experienced college, so how can you ease their transition to your school? These orientation and transition specialists are using Advantage Orientation as the centerpiece between admission and on-campus orientation, giving transfer students a more relevant onboarding experience.
Attend this conference session Friday, February 7 during the National Institute for the Study of Transfer Students Annual Conference in Atlanta, GA. Hear from Michaela Climer, Orientation & Transfer Programs Coordinator and Darcy Hayes, Orientation and Transition Programs Director at the University of North Georgia. 

You'll learn how they developed an online orientation and how data is used to continuously improve it. This session also features a virtual tour and time for questions and answers.