October 27, 2021
Onboarding Platform for Diverse Learner Communities
Wednesday | October 27 | 1 PM EDT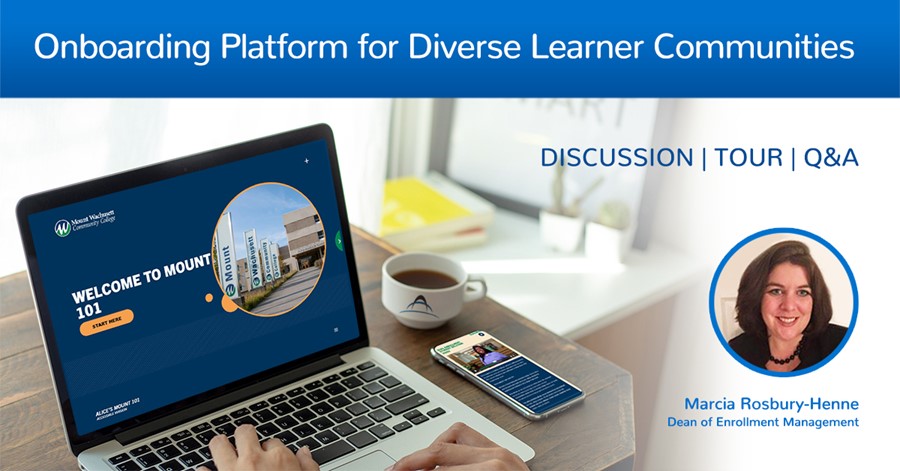 COMPLIMENTARY WEBINAR
Mount Wachusett Community College (MWCC) is a public, two-year college serving 29 cities and towns in North Central Massachusetts. The college serves a diverse community of learners of all ages and stages of life. Most Mount students are balancing jobs and family responsibilities in addition to their academics.
"Mount 101" is MWCC's onboarding platform launched in May 2020. The goal for the experience was to increase student engagement by making orientation information more convenient without sacrificing a personal approach. Given the platform's ease of access, navigation, and content design, Mount 101 was designated as a requirement for students.
Since launch, over 4K students have completed Mount 101 at a rate of over 87%. Most recently, MWCC welcomed more new students than than all other community colleges in the state.
Attend this webinar to learn from Marcia Rosbury-Henne, Dean of Enrollment Management and Admissions at MWCC. Marcia will discuss the strategies and decisions behind the development and implementation of Mount 101 online orientation and the outcomes achieve so far. She'll take you on a tour of the platform and answer your chat questions.
REGISTER HERE