December 08, 2021
Online Orientation for Medical Schools
Wednesday | December 8 | 1 PM EST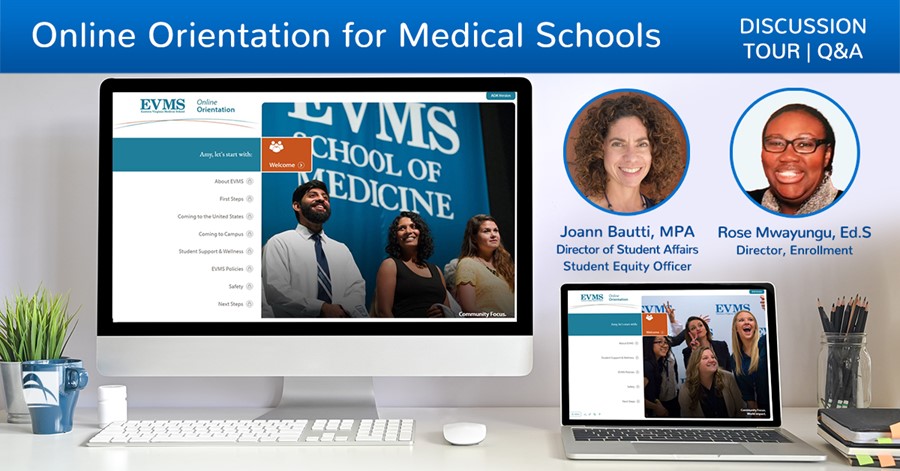 COMPLIMENTARY WEBINAR
Eastern Virginia Medical School is a Health Sciences University, with a Med School and School of Health Professions. So, when enrollment and student affairs leaders at EVMS began to consider the potential of online student orientation, they recognized it as an opportunity. They wanted to set a professional tone with newly admitted students. They needed an accessible solution for any device. They wanted an organized way to present information to their growing contingent of international students. They needed a flexible and expandable system they could adapt to future needs.
Moreover, they wanted to communicate the hallmarks of the EVMS student experience - service learning, volunteerism, and congeniality. Today, EVMS has a comprehensive orientation system that delivers a beautifully branded digital experience, personalized for domestic, online, and international students, all in one solution.
Attend this webinar to learn how Rose Mwayungu, Ed.S, Director Enrollment, Joann Bautti, MPA, Director of Student Affairs and Student Equity Officer, collaborated to lead the development and implementation their online student orientation platform. They'll discuss their goals and decisions behind the build and the differences since launch. You'll tour the platform like a student and get your chat questions answered.
REGISTER HERE