December 15, 2021
Online Orientation for Veteran & Military Students
Wednesday | December 15 | 1 PM EST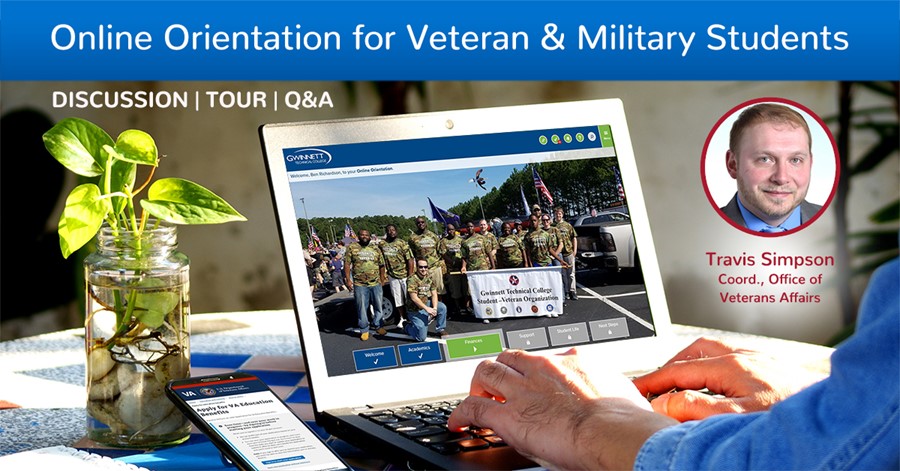 COMPLIMENTARY WEBINAR
Gwinnett Technical College, about 45 minutes northeast of Atlanta, was the first technical college in Georgia to provide dedicated enrollment services for all qualified veterans, their spouses, and dependents. The college ranks nationally in Military Times® and Military Friendly®.
Travis Simpson, M.Ed., Office of Veterans Affairs Coordinator at Gwinnett Tech and the college's VA Certifying Official, understands the veteran experience. Transitioning from military life to student life can be tough. The biggest challenge is guiding veterans through the "make or break" process of securing all the educational benefits they've earned. 
Today, Travis is serving more veteran students with a video-rich and interactive online orientation personalized just for them.
Attend this webinar to learn how Travis led the development and implementation of the Veterans Online Orientation. He'll discuss the goals and decisions behind the build, including prioritizing Gi Bill® educational benefits, differentiating financial aid information, and introducing veterans into a welcoming campus community. This session also includes a platform tour and answers to your chat questions.
REGISTER HERE