November 10, 2021
Operation Sparta Prepares New Students Online
Wednesday | November 10 | 1 PM EST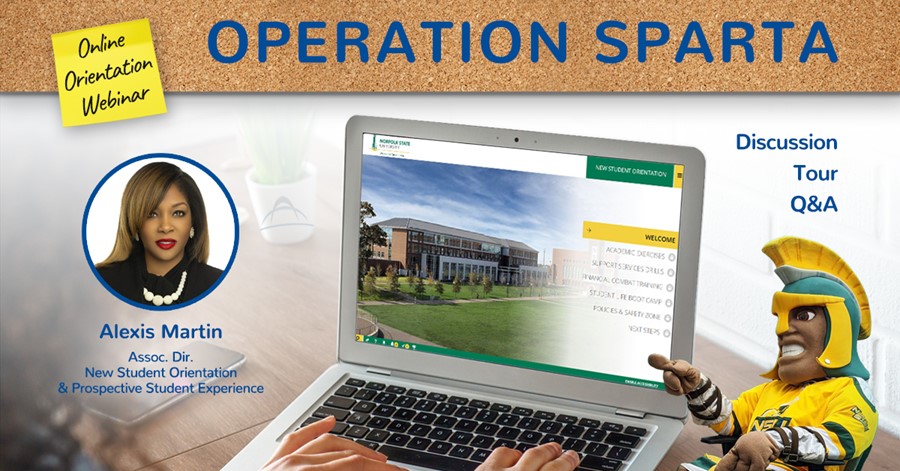 COMPLIMENTARY WEBINAR
Norfolk State University is an Historically Black University in coastal Virginia. The campus culture is energetic and resourceful — a place where staff are enthusiastic and use ingenuity to produce the best for their students. So, when the restrictions of 2020 prevented NSU from producing its highly anticipated summer orientation events, doing things differently became a requirement.
NSU had yet to try any kind of online orientation. Alexis Martin had just taken on the role of Associate Director of New Student Orientation & Prospective Student Experience. She is a one-person orientation department, so she leaned on her mass communications background and got creative! Her mission? Position the campus for any contingency, serve students and their families better, improve orientation efficiency, present the NSU brand at its best, involve campus partners, AND do it all within a moderate budget.
Attend this complimentary webinar to learn from Alexis' real-life experience planning, developing, and implementing an online orientation platform NSU is using to not just welcome, but fully prepare first-year students, transfers and their families for success. This event includes a discussion, platform tour, outcomes, and answers to your chat questions.
REGISTER HERE