April 28, 2021
Keep Calm & Orient On…Online: Lessons Learned from the Pandemic
Wednesday | April 28 | 1 PM EDT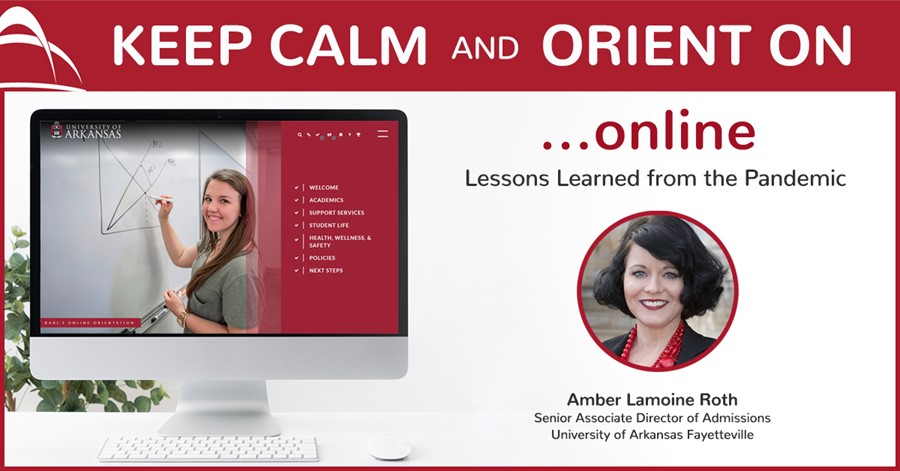 COMPLIMENTARY WEBINAR
Reacting to the sudden realities of social distancing, many student orientation professionals in Higher Education rushed to provide online orientation alternatives via any means possible, as quickly as possible. Crucial benefits, such as modular design, content segmentation, interactivity, timed release, and analytics were sacrificed to the limitations of a website or learning management system.
Amber Roth, Senior Associate Director of Admissions at the University of Arkansas, chose a more intentional path. She confidently led the rapid deployment of a working orientation that met both short-term needs and long-term vision. The solution included the services, features, and functionality she needed while allowing her to adapt a custom design and expand content within one, seamless production process.
Register to learn from this 20-year admissions and orientation professional. Amber will discuss the underlying strategies and decisions behind the development of the University's online orientation as well as outcomes achieved. You'll also preview the platform during a demonstration and get answers to your chat questions.
REGISTER HERE