November 18, 2020
Online Pre-Orientation for Graduate & Professional Schools
Wednesday, November 18 | 1 PM EST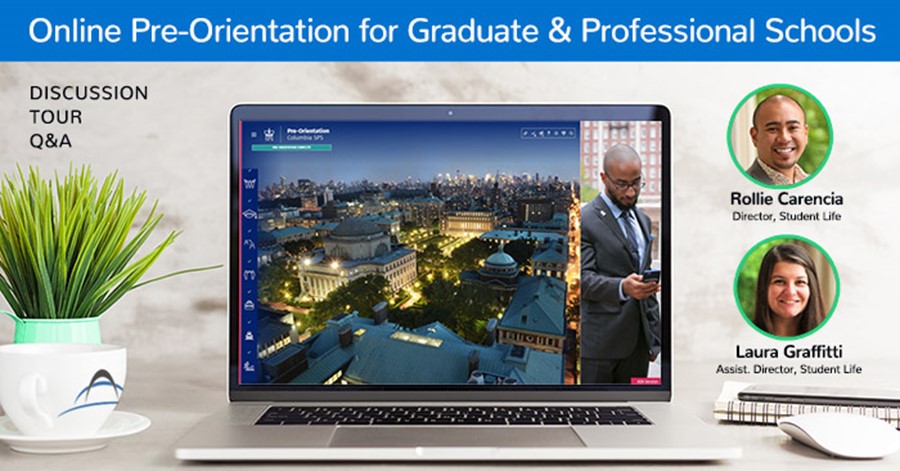 Online Pre-Orientation for Graduate & Professional Schools
Complimentary Webinar
Columbia University's School of Professional Studies (SPS) serves students from all over the world at every stage of learning – from undergraduates on the traditional path to an advanced degree to career changers to adult learners in pursuit of life-long interests. Their specialized graduate programs, both degree and non-degree, are just as diverse.
As one of the first of 20 University affiliated institutions to launch online programs, developing an online orientation represented the opportunity to establish a model and best practices for the rest of the University community. SPS leaders wanted the student onboarding experience to exemplify professionalism in online education AND online student support.
Attend this complimentary webinar. You'll hear from Rollie Carencia, Director, and Laura Graffitti, Assistant Director of Student Life. They will discuss the goals and strategies behind the development of their new online orientation platform and the differences since launch. You'll preview this graduate school's online pre-orientation and get your chat questions answered.
REGISTER HERE