September 17, 2020
Complimentary Orientation Video Webinar
Thursday | September 17 | 2 PM EDT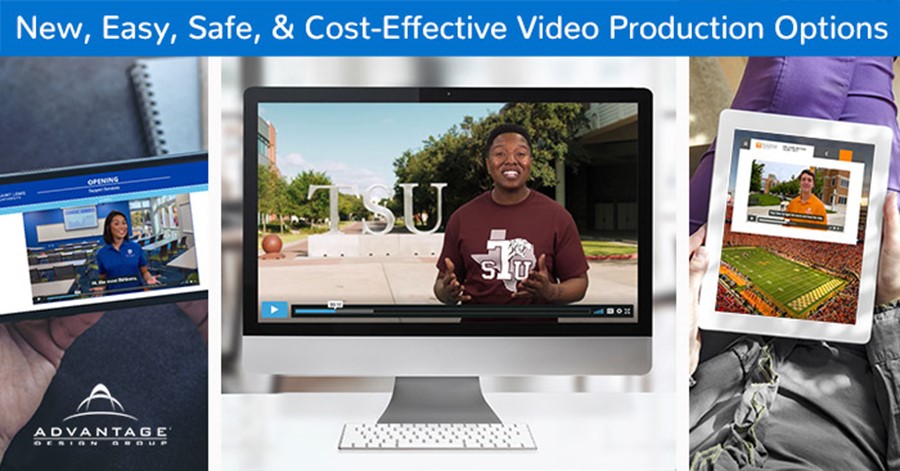 How to get Exciting Orientation Videos Safely, even during a pandemic
Video makes your online orientation more engaging, more authentic, and more exciting. As we worked with over 70 Higher Ed leaders to prepare for any onboarding scenario this Fall, campuses were closed. There were no students or activities to film. Now you can get exciting orientation videos safely, even during a pandemic.
At this complimentary webinar you'll learn how you can make online orientation video rich, student-group specific, and more informative with these safe, quick and cost-effective solutions.
Remote In-Studio Video Production
Learn how our in-house video producers, editors and animators can take your ideas, your footage and your imagery and transform them into authentic, informative, and entertaining video. Want a student to host your videos for you? We'll show you how to choose student talent in one, easy click.
Advantage OnDemand™
Advantage OnDemand™ is a newly imagined video subscription service to an ever-growing portfolio of content. Content addresses today's most relevant information, provides timeless advice, and explains complicated topics. When you subscribe, you have access to the entire portfolio, ready to add to your orientation or website in an instant!
REGISTER HERE