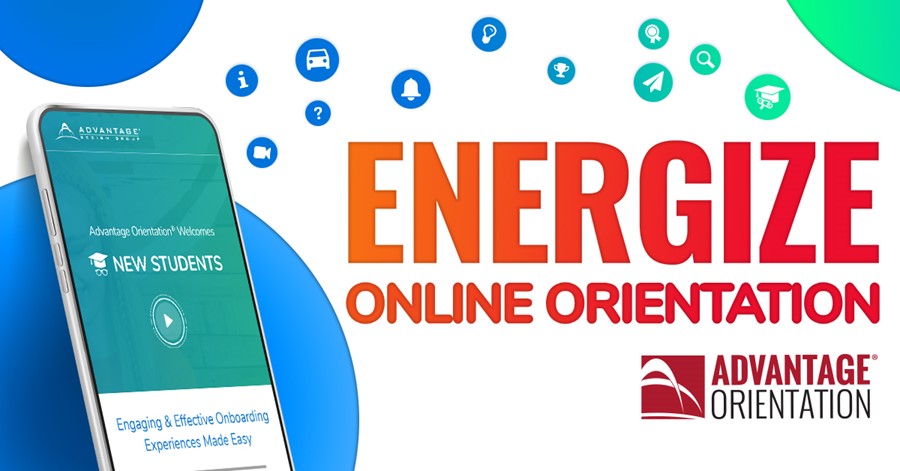 ONLINE ORIENTATION EVENT PREVIEW
Higher Education orientation, transition, and enrollment professionals are bringing more energy and more potential to online orientation to welcome new students and their family to campus. They start with Advantage Orientation® as their comprehensive, online orientation software and virtual onboarding solution.
Now you can meet students where they are with a modern, digital experience they expect. Make it easy. Make it fun. Give students time to make more confident decisions that lead to more meaningful connections, then watch the sparks fly!
Attend these online orientation events to learn how your peers are innovating the new student experience, from admissions through enrollment and beyond, starting with Advantage Orientation®.
Learn what it's like to develop and implement fun, exciting, and beautifully branded orientation platforms that are effective and easy to manage.
Tour online orientations and experience animated, interactive, gamified, and video content, personalized to multiple audiences.
Get your questions answered. Advantage Orientation® is adaptable to any onboarding scenario and any admissions type. Each story is a model you can follow!
Explore these upcoming events and plan to attend!