October 12, 2019
Fall into Advantage Orientation
at these Peer Learning Events in October 2019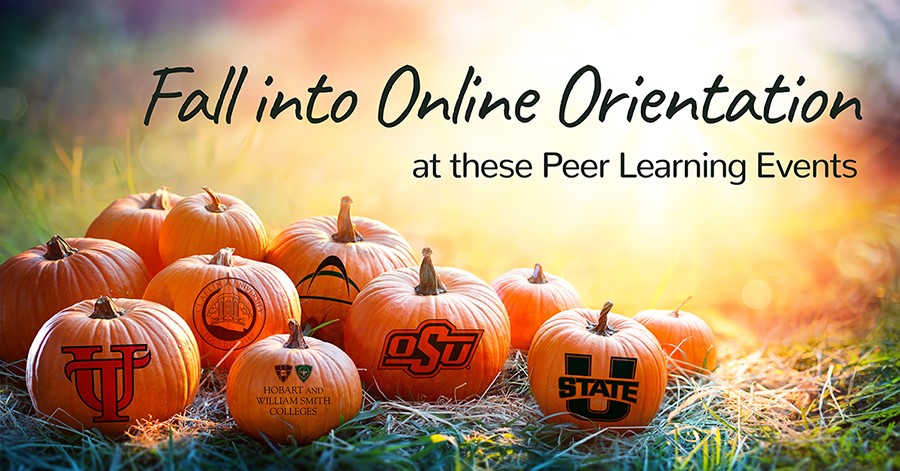 If you've wanted to grow your new student orientation program to yield a bigger and better harvest, the time is ripe to explore online orientation.
Join us at these Higher Ed conference sessions and learn from people who've been there, done that.
Your presenters are transition, retention and orientation professionals who have successfully innovated their onboarding program by planning, developing and launching the Advantage Orientation. Hear the discussion, tour their platform and evaluate the results. You're sure to find a cornucopia of ideas and real-life examples you can take back to your campus.
Online Orientation on UT Time (without the turmoil)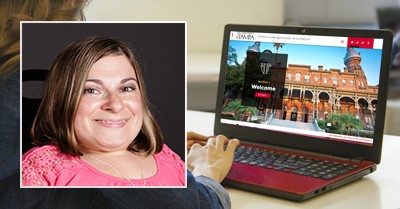 Students in Transition 26th National Conference
Sunday, October 13 | 9 AM | Salon 7 |Rosen Plaza | Orlando, FL
Shannon Calega, M.Ed., Director of Orientation & Family Engagement
University of Tampa
It was about time. Facing three times the number of students transitioning since the early 2000's, the old orientation program dumped information on students in a short amount of time. Orientation attendance was low and the emotional turmoil that comes with change was high. It was time to deliver orientation in a student-centered time zone. Today, orientation is the university's first Student Affairs hybrid program.
Online Orientation: Countdown to Student Success
2019 NODA Conference
Monday, October 21 | 8:30 AM | Hilton Americas | Houston, TX
Cody Cramer, Coordinator, Transition & Retention Communications
Oklahoma State University
3. Transitions take time. 2. Orientation is more effective when delivered over time. 1. Start orientation earlier. Take off with a powerful strategy to spark the new student transition process. Explore a 3-part onboarding system centered on orientation technology that takes the rocket science out of content delivery, interaction and student engagement.
Online Orientation: Analytics of Onboarding on Persistence
National Symposium on Student Retention
Tuesday, October 29| 3:15 PM | Toulouse A
Astor Crowne Plaza | New Orleans, LA
Amanda Hagman, M.S., Data Wrangler, Center for Student Analytics
Utah State University
Adulting is hard, but complex higher education systems don't have to make it harder. Orientation programs are designed to facilitate the transition to college, providing students with information and guidance on how to operate within their new environment. However, traditional, single-day orientations often leave students with cognitive overload; an inability to absorb all the available and necessary information. Phased-orientation provides a solution, easing students into the transition with just-in-time information and providing institutions with a roadmap to evaluate phased-orientation on persistence.