Elevate Graduate Student Onboarding Experiences with Virtual Orientation
Wednesday | January 24 | 1 PM ET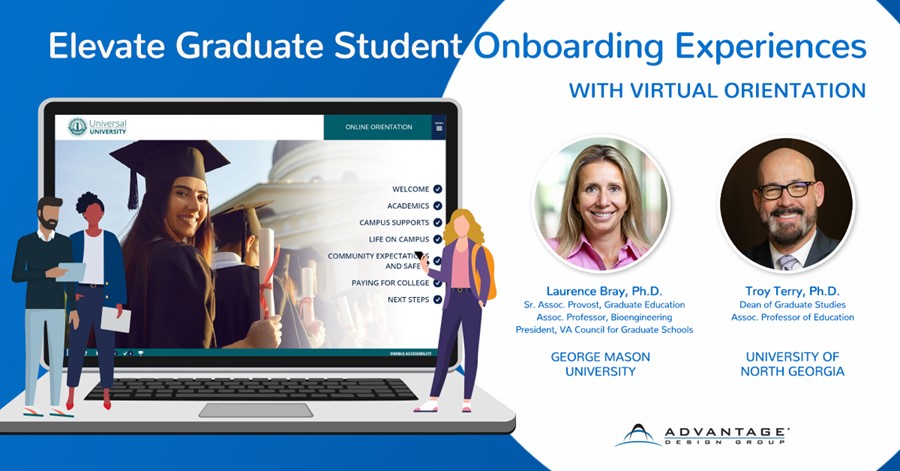 Depending on their program of study, graduate students begin their educational journey differently, with information from many sources. Does this sound familiar? More graduate school leaders are choosing a virtual orientation system to provide consistent messages in an engaging way from a centralized source, freeing program directors to focus on the details specific to their departments.
Attend this Webinar to
Learn from these graduate school leaders:

Laurence Bray, Ph.D., Sr. Assoc. Provost for Graduate Education, Assoc. Professor in Bioengineering, President, VA Council for Graduate Schools, George Mason University
Troy Terry, Ph.D., Dean of Graduate Studies, Assoc. Professor of Education, University of North Georgia

Explore the strategies and decisions behind the development of each virtual orientation.
Tour two Graduate Student online orientations like a student
Engage in Q&A to get your chat questions answered
Discover a versatile and expandable virtual orientation system applicable to any onboarding or engagement strategies. Their stories are models you can follow!
REGISTER HERE