OPTIMIZE Newsletter
VOL. 1 ISSUE 5 | AUGUST 2021
4 Ways to Build Online Orientation Momentum
Popular Online Orientation Growth Strategies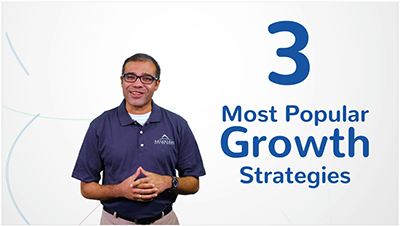 [2-MINUTE READ] With Advantage Orientation®, your vision of "meeting new students where they are" is now a reality. You may have opted for a version of the platform without all the bells and whistles you wanted. At the same time, we're continuously improving the system, so there may be capabilities you'd like to add you just don't know about…yet.
Here are some of the most popular growth strategies your colleagues are choosing to refine or expand their online orientations.
Personalization
It's human nature. People appreciate it when addressed by their name. With technology, personalizing electronic messages is easy. The most obvious way your Advantage Orientation® enables personalization is after login: "Welcome to your Online Orientation, Catherine." This message is generated directly from the login form if you have a stand-alone platform, or from your admission fields if your platform is integrated.
Personalization can take on greater significance when the content is relevant, or even, hyper-relevant. How do you personalize content specific to a student's interests? Here are two examples.
Self-Directed Content: this capability is built into your system. If you're not using it, you may want to contact our Customer Experience professionals for a quick tutorial. Self-directed content allows users to choose from a menu of options and explore on their own. Many institutions use self-directed content to give students the option to learn more about academic departments, colleges, or schools. All users can access all content within the self-directed group. Content students choose is not tracked, so you cannot see which content received the most views or by whom.
Profile-Directed Content: this capability allows you to provide a seamlessly relevant experience for any number of student populations segmented into what we call "member groups." You can provide alternative or additional information of any kind – a video, text, slide show, or even an interactive game! A "profile" can be created two ways: upon login (for stand-alone platforms), or through integration with your student portal. Integration can also give students a single sign-on experience, making it easier to access your online orientation.
Automation
When it comes to electronic processes, just about anything can be automated. In the realm of communication, you can set a timer in your email client or CRM to schedule an email, for example. Your Advantage Orientation® enables several kinds of automated tasks like these.
Completion Notification. With the help of our programmers, your platform can communicate directly with your student information system to indicate when a student has completed your online orientation. We call it a "post back." This capability is especially useful when your policy dictates completing orientation is mandatory or required. Georgia State saved tons of time with this option, releasing over 1,200 registration holds in just one season.
Certificate of Completion. Let's say you want to reward students for completing orientation. Your ADG designer can create a branded and personalized certificate that is automatically sent to the student when they select a designated slide. Some schools have used completion certificates as a validation tool or ticket students can use for entry to an event or to confirm readiness for an advising appointment.
Refresh Your Brand
As institutions make changes to Brand standards over time, your online orientation can be updated to reflect those changes. Anything goes (just about) in this process, whether it's updating your colors, fonts, logo, or total design scheme. FIU refreshed its online orientation to also include new video content and align branding elements to opening and closing "title plates." The finished product is more cohesive, recognizable, and "on brand."
These are just some of the ways you can lean on your Advantage Orientation® to help support your orientation and onboarding programs has a whole. The only question is which ones will you implement next? Contact your representative to get started.
Video Concepts for Excitement, Imagination & Motivation
Which orientation messages work well in video? It can be confusing, especially when your orientation program sets the stage for the entire student experience. Video can capture student's attention from the very beginning, give key academic programs and support departments plenty of coverage, and motivate students to master tech tools they'll use all the time. Take a closer look at these video concepts to help you achieve all three.
High-Impact Welcome Video
When people can see themselves reflected in your orientation content, they can more easily relate to it, see how they fit, and imagine being there. So, let a group of your best student ambassadors do the talking. This is why High-Impact Welcome videos are so popular (and so effective). 
| | |
| --- | --- |
| | Student hosts are filmed at unique campus locations. B-roll provided, plus dynamic music all combine to create a compelling video message. Here's an example getting rave reviews from the University of Tennessee Knoxville. |
College or Program Preview Video
Most online orientations include a section about academics to give students a broad view of their options and opens with a video. From there, individual academic programs are most often addressed in a series of copy slides. What if each college, school, or specialty program had their own video? It can include supplemental information not covered in a tour, give your dean or department head the opportunity to connect with students directly and consistently, and help students envision their academic success more clearly.
| | |
| --- | --- |
| | Here's an example from Casper College in Wyoming. This concept includes a volunteer student talent acting as host, speaking to a script we wrote, and b-roll provided by the school. |
Department Introduction Video
New students and their families coming to campus want to learn who to contact and why. Department names and titles, often folded into the language of higher education, present unfamiliar terms that need a little more explanation. This is especially true when one department oversees many programs and services.
| | |
| --- | --- |
| | Here's an example from The Catholic University of America. In this video, students and their families are introduced to the Dean of Students and how they benefit from the programs and services provided by this department. |
How-To Video
How do you make complicated subjects easier to understand? Keep it simple, break it down and show it. Use instructional videos to provide quick, how-to information like using student accounts.
| | |
| --- | --- |
| | You can also cover other complicated topics like email, scheduling or how to use advising platforms. For Big Bend Community College, it was important students understand the registration process. Here's an example. |
Fresh Releases from Advantage OnDemand
In case you missed it, Advantage OnDemandTM is a re-imagined subscription service to orientation videos you can add to any online orientation in an instant. Think of it as your own Orientation Video Playlist you can mix and match at a fraction of the cost to produce just one video. Here are some fresh new releases just added to the portfolio to help you support families. Like their students, families are transitioning to college, too.
Enjoy this two very different examples of orientation videos designed to support the parent-family-student relationship.
| | |
| --- | --- |
| Critical Conversations for Parents | Student Family Communication |
Prompting Orientation Completion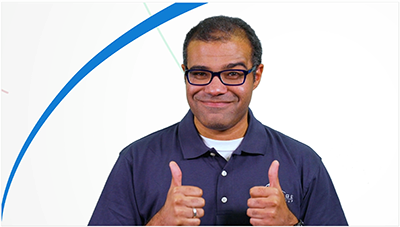 From your administrator's panel, you can easily see how students are progressing through your online orientation. Take a look at the Overview Report. What is your overall number of completions? Not as high as you'd like? Here's a small upgrade that can make a big impact to remind students to complete orientation.
Automated Email Reminders
Monitoring the number of students completing your online orientation, especially during peak seasons, is a best practice. The issue for many administrators is how to efficiently take action if completion rates are low. Automated Email Reminders offer an easy and affordable solution. This tool is added to your Backoffice. Set the parameters for a date or number of days since the program was started. Compose your email message in the text editor. We can even help you personalize it using simple data merge techniques. You can add multiple reminders or customize reminders for each member group.
See? Wasn't that easy?
Thank you for your trust. We're here to help.
We hope you found value from this edition of OPTIMIZE. We look forward to helping you continue to improve your online orientation. Remember, if you have questions or want to explore ideas you're curious about, reach out to your representative.